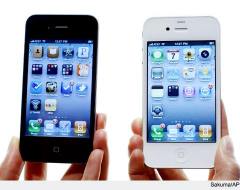 It's a grab bag today with a couple pieces of outstanding business to talk about. First of all, I'm pleased to announce that I have a U.K. release date for Sex, Bombs and Burgers. It will be out in bookstores there on Nov. 1, which means it will make the perfect Christmas present for all you folks in the U.K. I can't see why I wouldn't go over to do some promotion around the release time, other than perhaps a certain Icelandic volcano getting uppity again. The publisher tells me there's already some good media interest, so let's hope it goes as well as Canada, Australia and New Zealand.
Secondly, in my lament the other day about working in an armed camp, I talked about how it was possible that aerial drones were being used for G20 surveillance. I promised to try and find out more, and I did - it turns out I was wrong, that UAVs aren't being used because federal aviation authorities won't allow them over populated areas. The Ontario Provincial Police are using them in Northern Ontario, but it doesn't look like they'll be in cities any time soon. I still wonder if they really are being used secretly, but it sure doesn't look like it in any official capacity. You can check out my full story on CBC.
Lastly, because I like to wind down the week on a humourous note, I thought I'd share a funny press release I got yesterday. It came from my favourite adult entertainment company, Pink Visual, and it was in relation to the newly launched iPhone 4 (they're my favourite not because of the content they produce, but because the people who run it are obviously tech nerds with great senses of humour).
If you follow Apple, you've probably heard about the problems they're having with the new iPhone. The iPhone 4's antenna is actually built into the frame of the device itself, and the company has acknowledged that you can actually interrupt its signal if you hold a certain way.
Never ones to let an easy opportunity pass them by, the Pink Visual folks jumped all over it. According to the press release, the faulty antenna is actually part of Apple CEO Steve Jobs' plot to eradicate porn from the iPhone:
"Apple did their homework on this one," said Dave Long, a disgruntled 37 year-old mobile porn user. "Over 85% of the world is right handed and watches mobile porn with their phone in their left hand. Now when my mom is out at the grocery store and I get a hankering to check out a little wireless erotica, I have to set the phone on a surface or switch hands and go all 'stranger' on myself. I think maybe Steve Jobs is serious about wanting the iPhone to be 'porn-free,' after all."
The company's brand manager went on to say that Pink Visual is working on a left-hand optimized mobile website to compensate for the problem.
Ha! You can read the full press release (warning: the link is a little bit naughty) by going here. Have a good weekend!