I'm pleased to announce that I've agreed to a deal for my next book with the U.S. publisher of my first book, Lyons Press. I'm not going to say much about the project for now, other than it's a philosophy-of-technology book tentatively titled Humans 3.0, with a scheduled release between fall 2013 and spring 2014.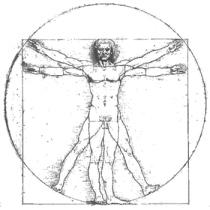 I'm excited to dive back into the book-writing process, which is terribly demanding but also supremely rewarding. It's an opportunity to explore a topic in thorough thought and detail, which is especially welcome given the often quick-and-short nature of my regular daily routine.
I'm sure I'm going to get many questions as to why I decided to go with the old "Books 1.0″ system of working for a traditional publisher, what with the growth of self-publishing through platforms such as Amazon's Kindle. I've long toyed with the idea and indeed, author Joe Konrath recently put forward a litany of reasons for doing so - reasons which, after some of my experiences with Sex, Bombs and Burgers, I completely agree with.
My rationale is pretty simple, really. As any author who has considered self-publishing can likely attest to, doing so mostly comes down to a consideration of brand versus brand - does the writer's name carry enough weight for him or her to make a go of it alone, or is the clout of a publisher necessary to ensure that more than just a few people hear of and read the eventual book? With Sex, Bombs and Burgers only recently released in the U.S., I'm not as sure that I have much "brand power" in the country as of yet.
That said, I'm looking at this opportunity as the best of both worlds. When the manuscript is done, I may well choose to self-publish in Canada and elsewhere. That decision will depend on a number of factors that are hard to even predict right now. If there's anything I'm sure of, it's that the world - especially the publishing world - will be quite different near the end of 2013.
Either way, I'm excited to get under way. Now, on to actually working on the thing…