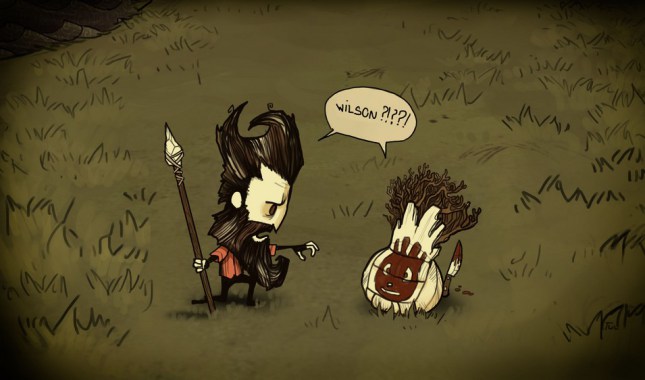 The year is drawing to a close and I'm on vacation, so you know what that means: it's time for wrap-up lists. Yessir, it's that annual tradition where news outlets and even bloggers pre-emptively fill space with retrospectives of the year that was, so that we can all go out and drink booze at holiday parties - or sun ourselves on a Mexican beach, as it were.
A good place to start, I think, is to take a look back at the year in games. I've penned a few retrospectives for the Globe and Mail that should be running this week, but in this space I thought I'd focus in on Canada specifically.
The past year was a bit of an off one for the games industry, given the console transition taking place starting in November. Many developers threw their resources into designing new games for the Xbox One and PlayStation 4, with the majority of that fruit not expected till next year. In 2013, it was thus slimmer pickings as publishers relied mainly on churning out more and more sequels, with fewer true standouts. That certainly held true with Canadian developers.
That said, it's generally easy to compile a list of at least 10 good, made-in-Canada games any year, given the sheer volume of quality pumped out by our developers. Here are my subjective 10 favourite of the year:
Don't Starve (picture above, from Vancouver's Klei Entertainment)
From Vancouver's Klei Entertainment, Don't Starve has a simple premise: your character Wilson has to survive as long as he can. He tries to do so in an open-world where he has to avoid starvation (hence the title), enemies and even insanity. The Tim Burton-esque art style really suits the offbeat nature of the game, which is the sort of thing we've come to expect from the horde of indie studios dotting the country.
FIFA 14 (EA Burnaby)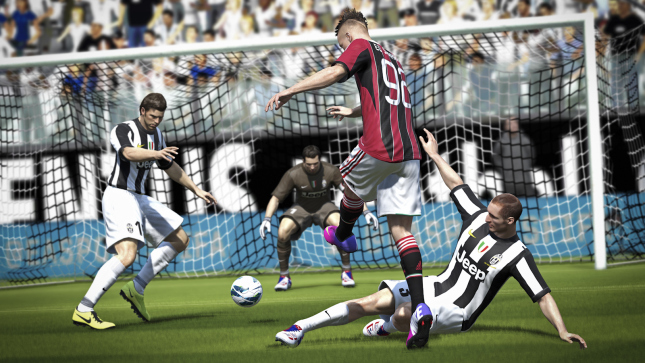 EA Burnaby's perennial soccer game seems to have taken something of a year off, but there isn't much wrong with that. As the old saying goes, if it ain't broke don't fix it. FIFA 14 offers incremental improvements over last year's games, especially with sharper graphics on the next-generation consoles. This year's installment also dishes up improvements to the FIFA Ultimate Team mechanic, where chemistry styles of team members can be tinkered with so that they work better in tandem.
Outlast (Montreal's Red Barrels)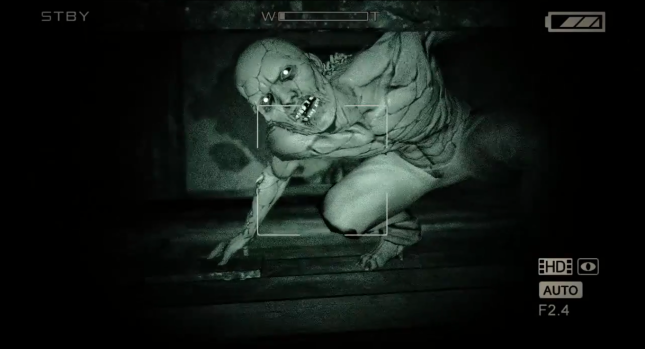 I have to admit to getting a little freaked out while playing a demo of Outlast at this summer's Electronic Entertainment Expo. In it, you play a journalist investigating an abandoned asylum. As if the premise isn't frightening enough, you have to use the night-vision function of your camera - which runs on a finite battery - to get around. The principals who formed Montreal-based Red Barrels said they made Outlast because their former employer Ubisoft wouldn't let them do a horror game. That's too bad, because it would have been a big hit for the company.
NHL 14 (EA Burnaby)

As with FIFA, EA Burnaby's annual hockey games are pretty much on cruise control: add a few new features, update the rosters, rinse and repeat. But I found NHL 14 to be a little different since it's the first sports game I can remember that actually made me laugh. While some reviewers found its "Live the Life" feature, where you effectively role-play your created player and answer questions from the media, as dumb or repetitive, I found it hilarious. Where else do you get to decide whether you want your player to be an arrogant jerk, or a robotic tower of the party line?
Guacamelee! (Toronto's DrinkBox Studios)

Mexican wrestlers meet Castlevania-style side-scrolling exploration… where do I sign? Toronto-based indie Drinkbox Studios is making a name for itself with quirky, cartoonish platforming games that are surprisingly fun in their simplicity. Guacamelee!, which plays the same on both the PlayStation 3 and PlayStation Vita handheld, fits that mold nicely. It's better than many big-budget platforming blockbusters.
Far Cry 3: Blood Dragon (Ubisoft Montreal)

Few games made me laugh out loud quite as much as Far Cry 3: Blood Dragon. Using the same fundamentals as one of my favourite shooters of 2012, Far Cry 3, Blood Dragon is very much its own game - a spoof of 1980s sci-fi pop culture. If you grew up watching the oeuvre of Schwarzenegger, Stallone and Van Damme while playing 16-bit Super Nintendo games, this one's for you. The developers at Ubisoft Montreal also thought it'd be funny to blow up Toronto during the game's intro. We're waiting for the company's Toronto studio to get its revenge.
Batman: Arkham Origins (Warner Bros. Montreal)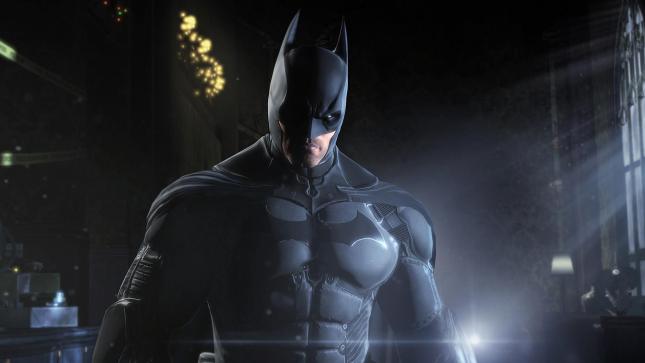 The latest entry into the acclaimed Batman franchise got a bad rap from a lot of reviewers. I couldn't help but detect an undercurrent of resentment that the series had shifted development to Warner Bros. Montreal, away from U.K.-based originator Rocksteady. But the story of the Caped Crusader's ascent into Dark Knight status deserved better than the mediocre scores it got. I had my gripes - I didn't like the writing, for example - but it's still an immensely fun Arkham game. The Montreal studio could easily have ruined the franchise, but its developers instead did a good job at capturing its important elements.
Assassin's Creed IV: Black Flag (Ubisoft Montreal)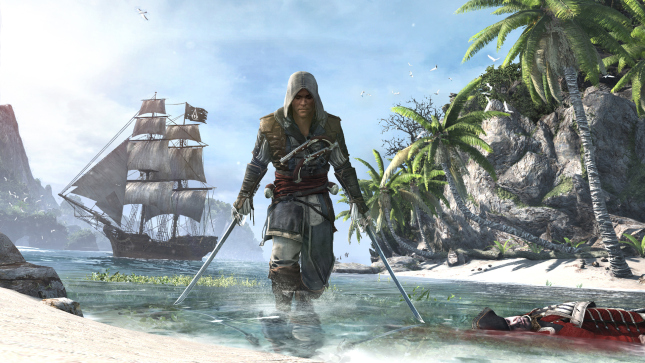 There weren't many games that I spent more time playing in 2013 than Ubisoft Montreal's Assassin's Creed IV. With the excellent naval battles introduced in the previous game now front and centre, the franchise felt very fresh this time around. And while the previous game, set in colonial America, bogged down in its story - which often felt like it was dragging the player around by the hand - Black Flag was instead all about freedom. If Ubisoft can change up its flagship franchise this much - and this satisfactorily - each time out, it may actually justify its annual release schedule.
Tom Clancy's Splinter Cell: Blacklist (Ubisoft Toronto)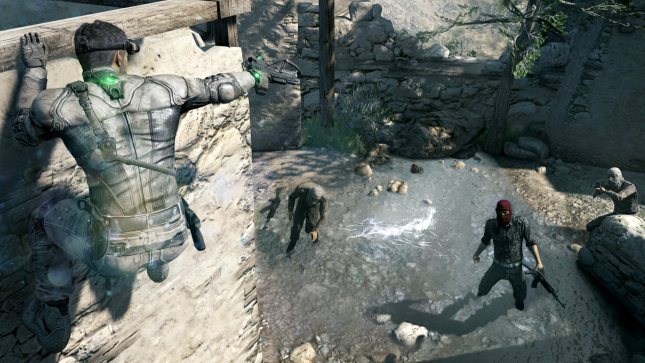 The pressure was on Ubisoft Toronto for its first game, the inherited Splinter Cell franchise. And just as Black Flag breathed new life into the Assassin's Creed series, so too did this reboot revitalize super-spy Sam Fisher. Blacklist wasn't just fun in all the ways that Splinter Cell normally is, it also broke new ground in blurring the lines between single-player, multiplayer and co-operative game modes. It made a traditionally linear game feel almost like an open-world, which itself is a remarkable achievement. It's hard to imagine a better start for the fledgling studio.
Dead Rising 3 (Capcom Vancouver)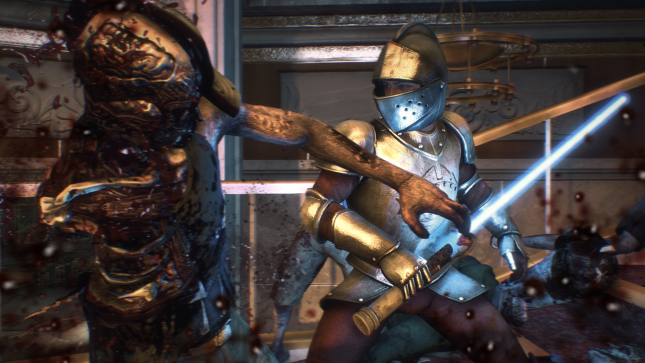 There's something ridiculously sublime about combining a leaf blower with a pink sex toy into a dildo launcher, which you then use to kill zombies. Capcom Vancouver's riotous romp for the Xbox One is the best next-generation console launch game, hands down, not just because of its ludicrous humour, but also because of its technical accomplishments. Looking out down the ruined highway of Los Perdidos and seeing hundreds upon thousands of fully animated and realized zombies bearing down on you is a sure taste of what the next-gen consoles have in store for gamers. And it's not just sex toy launchers.