The biotech revolution got underway back in 1982, when San Francisco's Genentech won FDA approval for Humulin, a bioengineered form of insulin. Thirty years later, the vast majority of pharmaceuticals and food in North America is the product of some sort of genetic engineering. Europe has been slower to get on board because of an outbreak of Mad Cow disease in the late 1980s. The epidemic actually had little to do with genetic engineering - it was caused by essentially feeding cows junk food that contained various chemicals and anti-biotics - but it nevertheless caused a chill on biotech on the continent. Africa, dependent on selling its foods into Europe, also shunned them.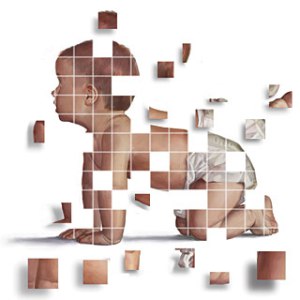 Things are changing. The furor has died down, genetically modified foods are slowly creeping into Europe and some prominent environmentalists who used to oppose them have changed their tune. In North America, we're entering the next stage of GMOs: genetically modified animals, designed for more efficient human consumption or for better environmental use. The AquaAdvantage salmon, a fish that has been engineered to grow faster, is close to receiving FDA approval. The EnviroPig, which produces less methane, will be close behind.
Meanwhile, the first GMO plant designed with a humanitarian - and not profit-driven - purpose in mind is also close to being rolled out. Golden Rice will finally become available at some point in the next few years.
Scientists are starting to get good with this technology. Biotech is entering another generation, where organisms are not just being modified to have one new trait, such as secrete their own insecticides. They're starting to stack multiple traits - Monsanto's SmartStax corn, which creates its own insecticide and which is resistant to herbicides - is a good example. The law of accelerating returns is starting to take effect with biotech, so we're going to see some major advances over the next decade.
These developments are going to combine with some big leaps being made in health. I recently blogged about some discoveries made in treating flu bugs and AIDS - these and other breakthroughs are being helped by information compiled through the Human Genome Project, which is continuing to give scientists new insights on how humans function and how their deficiencies can be cured.
I know it sounds Utopian, but by 2021 biotech and medicine will have gone a long way toward solving many food and health problems. I posted a Chris Rock video in that post the other day where he joked that there is no money in curing disease, only in treating it. That's true right now but 10 years from now, we will not only have the biotech tools to eliminate some diseases, we will also be considerably more comfortable with the technology. That's when serious conversations will begin about whether it should go beyond plants and animals and be applied to humans.
In other words, there will be a push to start dealing with root health causes with biotech rather than simply putting genetically engineered band-aids on them. So-called "designer babies" are already possible, but the idea horrifies many people. Ten years from now, that attitude will have shifted as people realize it is inefficient to spend money treating a disease or defect when it can simply be eliminated.