Well, well, well, if it isn't porn coming out into the sunlight.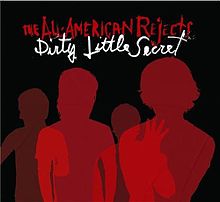 That was my thoroughly surprised reaction to seeing a recent Wall Street Journal story about how television providers are blaming lower pay-per-view revenue on the fact that fewer people are ordering porn.
According to the story, both satellite provider DirecTV and cable company Time Warner cited "lower adult buys" for shrinkage in their latest quarterly PPV revenue. People are, of course, getting their smut on the internet so they're not buying nearly as much of it as they used to.
"There's been a fairly steady trend over some time period now for adult to go down largely because there's that kind of material available on the internet for free," said Time Warner Cable's CEO Glenn Britt on a recent conference call.
To say that TV executives talking openly about how porn affects their business would be an understatement. Porn has, of course, been a massive generator of revenue for as long as cable has been around (it's covered in Sex, Bombs and Burgers). But for the better part of 50 years, it has also been the industry's dirty little secret. Just like the hotel chains, who have historically also made a pile of money from porn, nobody was supposed to talk about the "goose that laid the golden egg." My, how the times they are a-changin.'
The clue as to why TV providers are opening up about this can be found in the WSJ story. "This should be a cautionary tale for the larger content community," one unnamed cable executive told the newspaper. "This content is devalued to our customers because of the alternative models."
In other words: content creators better start taking steps to ensure that their shows and movies aren't being given away too cheaply online because it will hit the cable and satellite providers, which will ultimately come back to bite the creators themselves.
That can be taken as a thoroughly veiled swipe at Netflix, which is proving to be a significant thorn in the side of the old TV guard. It's a tune the likes of Time Warner and HBO have sung openly before, but it's pretty incredible that porn is now being added to chorus.