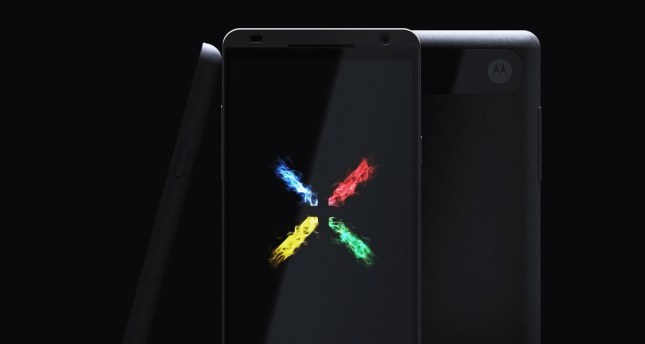 The funny thing about Canada finally getting in line with the rest of the developed world in making two-year cellphone contracts the norm rather than three years is that, as per usual, we're probably still going to end up behind the times. Don't look now, but one-year contracts are about to become the standard everywhere else.
Speaking at the D11 conference last week, Motorola chief executive Dennis Woodside effectively declared as much by unveiling the Google-owned company's next smartphone, the Moto X: a high-end smartphone that will be priced significantly less than comparable competitors. Woodside pulled no punches in taking shots at the likes of Samsung and Apple, who make huge profits on devices that are priced at $700 or more.
His money quote: "Those products earn 50-per-cent margins. We don't necessarily have those constraints. Those [margins] will not persist."
He went on to say, "One of the areas that we think is really open for Motorola is building high-quality, low-cost devices. The price of a feature phone right now is about $30 on a global basis, the [wholesale] price of a smartphone is $650? That's not gonna persist."
Google has been trying to disrupt the cellphone market for a while now and has been learning how to better do so along the way. The $300 Nexus 4 was only a mild success last year, but it was also significantly under-powered - it lacked LTE, for example - compared to competitors. The Moto X, however, is a so-called "Hero" phone, or one decked out with all the latest specifications. Woodside said it will also be broadly available, as opposed to sold online only.
Google's motivation is obvious: why go for the quick buck on the hardware side when it can make bigger bucks over a longer-term on the services side? The more people use their phones - and specifically Google services - the more money the company stands to make. With that kind of logic, the company isn't above selling devices with microscopic margins - or even at a loss - if it results in the greater objective being met.
That's a hugely disruptive position for both competing manufacturers and wireless carriers. Motorola's high-end, low-cost phones will likely prove to be popular with consumers, meaning that Apple and Samsung are going to have to start dropping their margins to compete.
Carriers aren't going to like that, because lower-priced phones will also lower the need for customers to sign on to long-term contracts. After all, if you can get a high-powered, unlocked device for, say, $250, why would you lock yourself in?
It wouldn't be surprising to see carriers refuse to sell the Moto X for that reason. The success of Google's plan will ultimately depend on how it can make such a device widely available without carrier support - selling it at Walmart, coupled with a huge marketing campaign, might do it. Pricing the phone at $200 outright would be the killer.
Smartphones have so far resisted technology trends, where the continually declining cost of components has led to steadily decreasing prices on everything from computers to televisions to tablets, mainly because carriers have acted as the middle-men in the transaction.
But, as differently-motivated companies such as Google and Motorola find ways around that set-up, commoditization will inevitably set in and phone prices will fall. As a recent Globe and Mail story shows, this is already beginning to happen worldwide:
According to data from global research firm International Data Corp. (IDC) released to The Globe and Mail, smartphones costing less than $250 made up 37 per cent of all units shipped in 2012, up from 27 per cent in 2011. An even cheaper segment – smartphones priced between $75 and $100 – grew by 750 per cent. Meanwhile, the highest-priced phones showed slowing or negative worldwide growth, the research shows. "The world is awash in low-cost smartphones," says Kevin Restivo, an IDC mobile device analyst.
This is all music to consumers' ears since it means the whole wireless market in the developed world is about to be redefined. In the near term, phones are going to get cheaper, which means consumers won't need as much of a subsidy from their carrier in order to afford the latest and greatest. While nobody wants to shell out $700 for a phone up front, there will be lots of people who are willing to pay $300 if it means they won't be shackled to a carrier. There will be even more who will happy hand over $200, with the remaining cost perhaps being subsidized by a one-year contract.
In the longer term - and this could actually happen quite quickly, say in the next two or three years - smartphones could get down to such an affordable level that contracts and subsidies won't be needed at all, at which point competition between wireless carriers will turn fierce and monthly service prices will plummet.
But here in Canada, if history is any indicator, we'll probably still be rejoicing our newly-won two-year contracts.