What a contrast a few days can paint. On Friday, Egyptian billionaire Naguib Sawiris was everywhere in the media, lambasting Canada's federal government for failing to encourage competition in telecommunications services by keeping foreign investment restrictions up. Two days later, on Sunday, reports started trickling out of North Korea that the strict and isolationist country is opening up to cellphones. Sawiris is, strangely enough, the common denominator in both bits of news.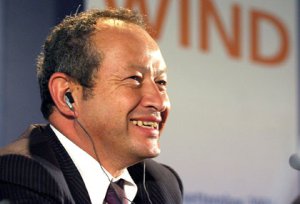 Sawiris, who is the main financial backer of Wind Mobile - the biggest of Canada's new cellphone companies - delivered a strong and clear message to Canadian media through his circuit of interviews last week. He said he "totally" regrets spending money on Canada, wishes he could get his money back (minus 10%) and tells other investors to steer clear of the country.
His comments were made in the context of trying to influence the rules of the next government auction of wireless airwave licenses, expected to happen some time in 2012. The big boys (Bell, Rogers and Telus) don't want the same kind of special exceptions for new companies that happened in the previous 2008 auction, which gave rise to Wind and a few others. They want an open auction, where they can bring their considerable billions to bear and outbid the likes of Wind et al.
Wind and other newcomers want the big guys prohibited from bidding on some of the licenses, thereby ensuring that they can actually afford to acquire some. The government will (hopefully) outline the rules of the auction some time soon. Read the rest of this entry »