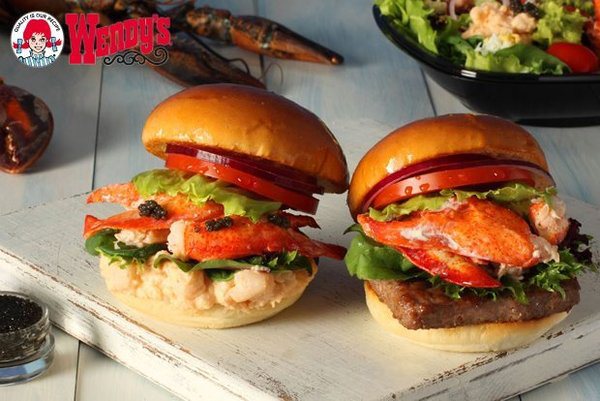 Regular readers know I'm somewhat duty bound to try new fast-food creations, which has led me to ingesting monstrosities such as KFC's Double Down and Burger King's Bacon Sundae. It was with horror, then, that I learned of Wendy's new lobster and caviar burgers.
Yes, it's true. The $16 burgers are available for a limited time only in Japan, which ordinarily might save me from my bizarro obsession, except that I'm planning a trip there relatively soon as part of the research on my next book, Humans 3.0. I'm dreading it because I loathe all forms of seafood, but the idea of a caviar burger seems too rich to pass up, if you'll pardon the pun.
Ironically, my trip is going to revolve around studying life-extending technology. Japan, and especially the island of Okinawa, you may know, has some of the longest life expectancies in the world, largely thanks to healthy diets. It's safe to say they got there by avoiding the likes of Wendy's.