June 30, 2009
Comments off
Last week saw quite a big to-do over a "porn" app for Apple's iPhone. The application, called "Hottest Girls" and featuring topless women, became available for download, then disappeared almost as quickly. At first, the developer behind the application said on his website that its unavailability was because it had "sold out," but then it later became apparent that Apple had blocked it.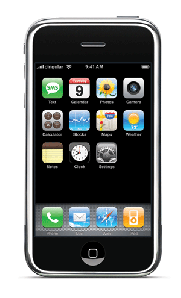 The application caused enough of a stir to actually force normally tight-lipped Apple to speak up about it, telling CNN that it "will not distribute applications that contain inappropriate content, such as pornography." It turns out the developer had created a non-nude-containing application and got it approved by Apple, then snuck in the nude content afterward. Very sneaky, but man, what a lame excuse - only an idiot would believe that an iPhone application could actually sell out. Welcome to the internet, where software is unlimited!
The situation raised a number of issues. First up was the obvious fact that Apple's app store has holes in it, which doesn't just mean developers can sneak in objectionable content like nude pictures, it also means they can potentially sneak malicious code through. In other words, unless Apple fixes the system that allowed nudity to slip in, it's only a matter of time before viruses or spyware gets into the app store.
Another issue, which always comes up whenever porn is the topic, is accessibility by minors. As porn star Stoya said when I interviewed her earlier this year, technology is now widely available to children, so some care needs to be taken in preventing them from getting to it:
Technology used to be for adults. Disposable income in the 80s was usually college age and up. Now it's the kids who have more disposable income… When you're dealing with the focus for disposable income use being moved to younger and younger people, we've dipped below that focus being 18 and up so now [you have to be careful].
She said that several months before Apple released its latest 3.0 software upgrade for iPhones, which contains new controls that let parents restrict access on their kids' devices to adult content. Now that Apple has delivered, others in the porn industry are wondering why the company won't allow the sale of adult content through its app store. I asked Kim Kysar, product manager for Pink Visual (link is not safe for work), what she thought about the whole situation and here's what she said:
It's just another case of people not being willing to take responsibility
as parents… All these 'concerned' parents have to do is take the phone, set the controls, and talk to their kid, know their kid and what they're into. Of course that would require attentive, involved, invested parenting… And um, are these people forgetting that the iPhone can access the web? The WHOLE web? Just like PSPs? If anyone wants to look at porn they can.
One other issue to come out of this, I think, is yet another example of the unbelievable prudishness of our society. Just about every media outlet unthinkingly labeled "Hottest Girls" as "porn," which seems amazingly silly. Over in Europe, where topless women are featured in commercials, day-time television and on page three of many big newspapers, they are surely laughing at us North Americans and our backwards view on sex and nudity. And the fact that we allow senseless smorgasbords of violence like Transformers 2 get made. At times like these it's apparent how backwards we've got it all.