Can porn be copyrighted? It's an unexpected question raised by a lawsuit filed in California by a woman accused of illegally downloading an adult film.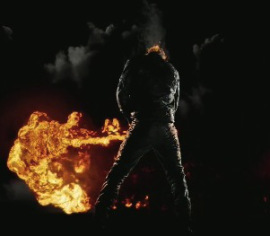 As TorrentFreak reports, Liuxia Wong has filed a harassment lawsuit against L.A.-based Hard Drive Productions, who she says wrongly accused her of sharing a film called Amateur Allure Jen on BitTorrent. The company sent her a letter saying she could be liable for up to $150,000, but that she could instead settle for $3,400.
Wong is fighting back on several counts, including the claim that she didn't actually download the film. Her most interesting defense, however, is the suggestion that Hard Drive's film cannot be copyrighted under U.S. law:
Article 1, Section 8, Clause 8 of the United States Constitution, known as the Copyright Clause, empowers the United States Congress: 'To promote the Progress of Science and useful Arts, by securing for limited Times to Authors and Inventors the exclusive Right to their respective Writings and Discoveries'… Early Circuit law in California held that obscene works did not promote the progress of science and the useful arts, and thus cannot be protected by copyright.
Wong's lawsuit essentially suggests that porn is not "useful" art or science, so it does not deserve copyright. And if it doesn't get copyright, there's no law to break. Read the rest of this entry »