It was hard to turn on the news or check Twitter on Wednesday without hearing about Bell Canada's "Let's Talk" mental health campaign. The country's biggest phone company was donating five cents from every text message sent and long distance call made on the day to mental health causes.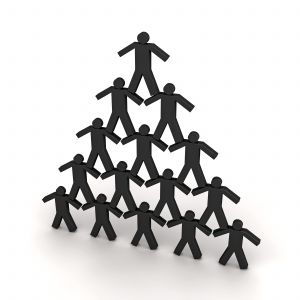 It's a noble effort, to be sure, which is why I tried not to be cynical about it, but evidently a number of people on Twitter had that inclination - that there was something disingenuous about the campaign. After all, if Bell really is interested in helping people, why not start with its customers?
When the company first kicked off the campaign in 2010, it looked like it was simply following something similar that Telus had done with breast cancer research earlier in the year. Since then, there has always been the possibility that Bell was merely trying to buy support from neutral third-party groups, to be enlisted down the road whenever lobbying help is needed. This sort of astroturfing - or the artificial creation of grassroots support - is a proud tradition in telecommunications, particularly in the United States, where the likes of AT&T have drawn on everyone from the Gay and Lesbian Alliance Against Defamation to Hispanic and Japanese groups to help bend politicians' ears to their needs.
This may still happen, but it will probably be pretty transparent if and when it does. If submissions arguing in Bell's favour from the Canadian Mental Health Association start showing up in the government's next spectrum auction consultation, we'll probably know what's up.
What's more likely at play in the "Let's Talk" campaign is simple cause marketing, or what is generally defined as a cooperative effort of a for-profit business and a non-profit organization for mutual benefit. What the non-profit organization gets out of it is obvious - not only does it get money from the for-profit entity, it also benefits from the advertising and increased awareness brought about by the campaign.
The for-profit business, on the other hand, also gets something out of it. In almost every case where the cause marketing is done correctly, the company sees real increases in sales since consumers inevitably feel better about dealing with businesses that supposedly have some sort of social conscience. Big corporations and brands including Coca-Cola, American Express and even Tums have attributed big gains to cause marketing campaigns.
If it wasn't successful in helping companies' bottom lines, cause marketing wouldn't be growing rapidly, which it is. Corporate cause sponsorship in North America grew 3.7% to $1.68 billion in 2011 and is projected to increase another 3.1% this year, according to the IEG Sponsorship Report.
What differentiates cause marketing from regular philanthropy - and this is what likely gives some people that dirty feeling - is that it is always driven by profit and self-interest. Plain old charity, on the other hand, is done without expecting anything in return. As academics Goran Svensson and Gary Wood have noted, cause marketing is therefore essentially "commercial righteousness manipulation… of the consumer."
Chris Rosica, CEO of Rosica Strategic Public Relations, puts it more plainly in this video where he's selling the idea at a marketing conference. "It's a business-building strategy. You have a profit motive in mind and there's nothing wrong with that but you have to get involved with a charity that you care about, so it has to be authentic," he says.
If there's ever any doubt about whether an effort is cause marketing or pure philanthropy, advertising usually settles the question. If the company is actually spending money to publicize the cause - as Bell clearly did with all the Let's Talk billboards around town - rather than just simply donating those funds, then it's cause marketing.
A good number of academics have debated the ethics of this type of marketing campaign and the conclusions are varied. No less than Milton Friedman, one of history's biggest champions of free markets and capitalism, argued against corporate charity of any kind, saying that it was effectively stealing somebody's money to give to someone else. In his definition, that meant charities were profiting off of shareholders, but the essence of the argument can also be applied to customers. In other words, if a company can afford to throw money at charities, shouldn't it be able to lower prices on its products and services in the first place?
For the charities, taking such money and increased awareness is a no-brainer. Many are cash strapped and could do wonderful things if only they had more resources, so it's hard to think ill of them in this scenario. Still, when it comes to cause marketing campaigns, there is an inescapable whiff of Ponzi scheme about them.
On the surface of such efforts, it looks like everyone wins: the charity gets more resources, the company gets more sales, the customer feels warm and fuzzy for doing business with a company that apparently cares. But when you dig deeper, it's not quite that simple, is it?