Can porn be copyrighted? It's an unexpected question raised by a lawsuit filed in California by a woman accused of illegally downloading an adult film.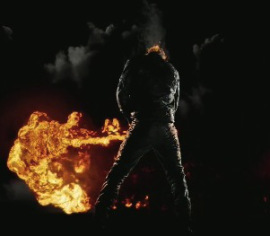 As TorrentFreak reports, Liuxia Wong has filed a harassment lawsuit against L.A.-based Hard Drive Productions, who she says wrongly accused her of sharing a film called Amateur Allure Jen on BitTorrent. The company sent her a letter saying she could be liable for up to $150,000, but that she could instead settle for $3,400.
Wong is fighting back on several counts, including the claim that she didn't actually download the film. Her most interesting defense, however, is the suggestion that Hard Drive's film cannot be copyrighted under U.S. law:
Article 1, Section 8, Clause 8 of the United States Constitution, known as the Copyright Clause, empowers the United States Congress: 'To promote the Progress of Science and useful Arts, by securing for limited Times to Authors and Inventors the exclusive Right to their respective Writings and Discoveries'… Early Circuit law in California held that obscene works did not promote the progress of science and the useful arts, and thus cannot be protected by copyright.
Wong's lawsuit essentially suggests that porn is not "useful" art or science, so it does not deserve copyright. And if it doesn't get copyright, there's no law to break.
Should she succeed with her case, the adult entertainment industry would essentially cease to exist. The industry is already having a hard enough time fighting off file-sharing and tube sites - without any copyright protection at all, no one would make any more films since it would be perfectly legal for people to download and share them at will.
Wong's position is bold for many reasons, not the least of which is that adult entertainment companies have been legitimized to some extent after decades of fighting in courts for free speech rights. Giving them those rights but not copyright protection would seem like an incongruous way to try and reverse all previous gains.
The most interesting part, should the courts accept Wong's position, would be watching the review of each individual product for whether it had artistic or scientific merit. Would judges have to watch each and every Debbie Does Dallas film to determine whether they deserve copyright protection? Or would a special panel be set up?
Moreover, as has been the central argument in those free speech debates, at what point do such judgements stop at porn? If adult films are going to be denied copyright protection because they have no discernible artistic or scientific value, shouldn't Michael Bay movies get the same treatment? And what about just about every film Nicholas Cage has ever been in? Surely Ghost Rider: Spirit of Vengeance - in theatres Friday - can't be considered art? (I mean come on, he pees fire in the trailer)
It doesn't take a lawyer to see that the lawsuit doesn't seem to have much of a leg to stand on, at least on the copyright issue. Still, it'll be a fascinating case to watch, just in case the incredibly unlikely should happen. It'll at least be as interesting as Amateur Allure Jen was.