It's the end of the year, which means it's end-of-the-year list time. Sure, some people write these lists off as journalists getting lazy and trying to fill some space in an otherwise slow news period. That's true, but it's also worthwhile reflecting on some of the things that happened over the past year so that we can perhaps learn from them. As the cliche goes, those who don't know their history are doomed to repeat it.
With that in mind, here are the 10 most important Canadian technology-related stories of the past year.
10. UBB: The Saga Continues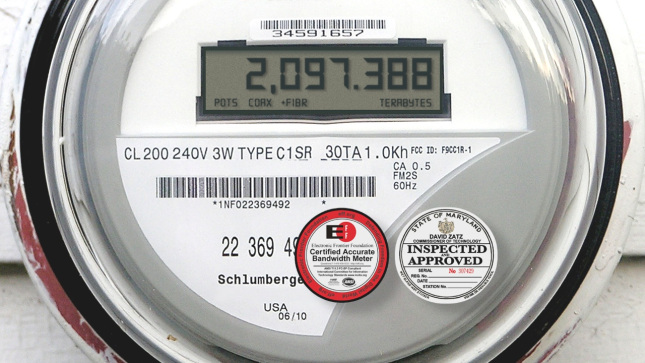 Most of the drama over usage-based billing happened in 2011, but the after-effects were still being felt throughout 2012. Independent internet providers such as TekSavvy are still arguing with network owners such as Bell over the price of bits, while other big network owners such as Telus are moving their monthly caps downward. The past year was supposed to see an improvement in how much Canadians can use their internet services, but caps - especially in wireless - went the wrong way instead. The internet access situation is just as bad, if not worse, than it was a year ago.
9. And So Does The Throttling…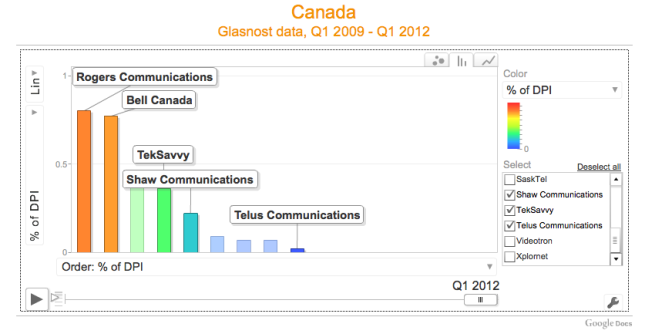 Despite promises by Bell and Rogers to stop throttling internet connections, both companies still scored very poorly in tests performed by independent researchers earlier in 2012. For the first quarter, the two companies proved to be the worst in the world when it came to purposely slowing down connections of online applications they didn't like. Bell said it was going to stop throttling after the first quarter while Rogers said it would wrap up the practice by the end of 2012. We'll see what the latest tests say once they're released.
8. Start-up Shopping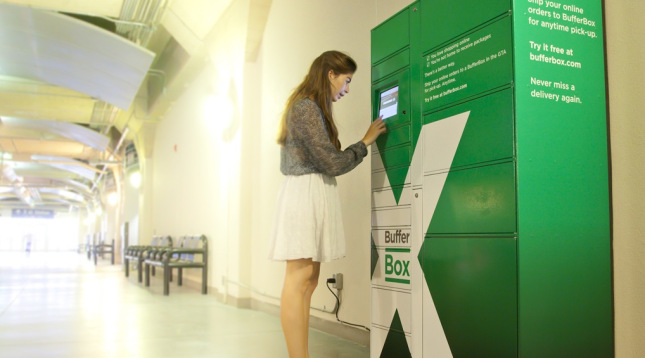 From Bufferbox to GoInstant to LocalMind, Canadian startups continued to get swallowed up by the likes of Google, Salesforce and other big multinational tech companies in 2012. Far from being a negative thing, the wave of acquisitions is pretty much how a small-ish country such as Canada should work. Canadian companies provide the ideas and get them to a level where they're working, then bigger firms with the necessary scale and deep pockets come along to bring them to the world. Canada, meanwhile, benefits through the cultivation of a group of serial entrepreneurs, who often go and form start-ups again and again, creating jobs along the way.
7. B.C. Games Implosion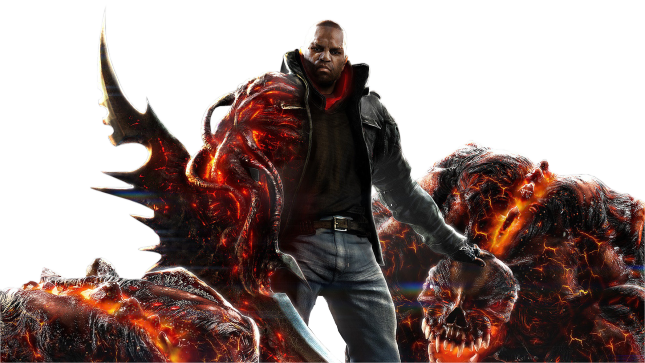 At the other end of the spectrum was all the sad news out of Vancouver, where video game publisher after video game publisher announced the closing of studios. Ubisoft, Take Two and Activision all announced the shuttering or serious downsizing of respective operations, which was only slightly counter-balanced by the positive news that Microsoft was moving in to fill the void with Black Tusk, a new studio opening. With living costs in Vancouver soaring and the provincial government apparently unwilling to give game companies further tax breaks, there could be further hemorrhaging to other provinces in 2013.
6. A Kindler, Gentler CRTC?
With The Konrad out and Jean-Pierre Blais in as chairman, the Canadian Radio-television and Telecommunications Commission decided this summer that it wants to turn over a new leaf. Conscious that the public had lost faith in the regulator, Blais wasted no time in issuing a few pro-consumer decisions. The first was the announcement that the CRTC would look at regulating the long-festering wound that is Canadian wireless service, followed soon thereafter with a square denial of Bell's attempt to buy broadcaster Astral. It's too early to tell just how truly consumer-friendly the new-look regulator will be in the long run, but for the millions of long-suffering telecom customers in Canada, so far so good.
5. Vic Toews Becomes a Twitter Star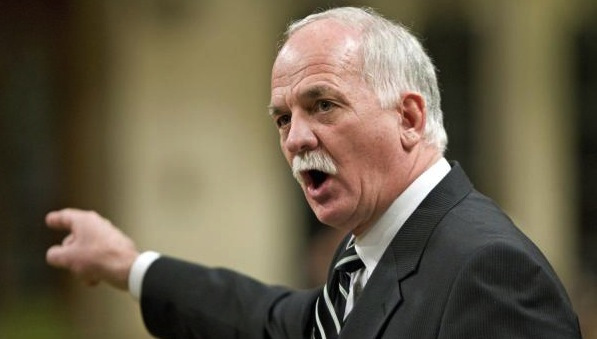 Politicians say a lot of dumb things, but none was dumber than Vic Toews comments supporting a bill that would have allowed authorities to spy on the public online. Back in February, the Public Safety Minister made a black-and-white division on Bill C-30 - known as "lawful access" legislation - proclaiming that people could either "stand with us or with the child pornographers." The public didn't see things that way and, after a big backlash, the bill was quickly killed. Toews, however, suffered the wrath of netizens, with the #TellVicEverything Twitter hash tag providing a good amount of embarassment and amusement. One Liberal staffer took it a step further with the Vikileaks Twitter account, which posted Toews personal information including details from his divorce. To paraphrase Stephen Colbert, this was one politician who learned not to put his unmentionables where they're not wanted.
4. RIM's Death Spiral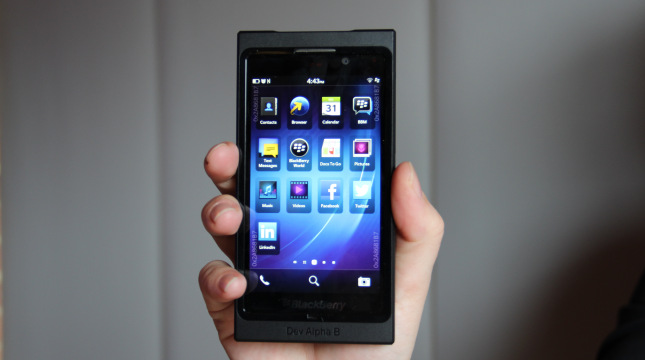 With the NHL lockout continuing, it could be said that predicting the death of BlackBerry maker Research In Motion became Canada's national sport in 2012 - in tech circles, anyway. It was a disastrous year for the Waterloo, Ont.-based company that saw product delays, declining sales, the ouster of founding chief executive officers Jim Balsillie and Mike Lazaridis and even stories of people embarrassed to be BlackBerry users. The company is understandably looking forward to a brighter 2013, which will finally see the launch of its long-awaited BlackBerry 10 devices, but many believe it's too late. While the company still has plenty of loyalists, many observers don't believe it will survive 2013 in the face of fierce competition from Apple and Android. If that does happen, it'll have dire consequences for Canada's technology scene.
3. No Digital Strategy… Still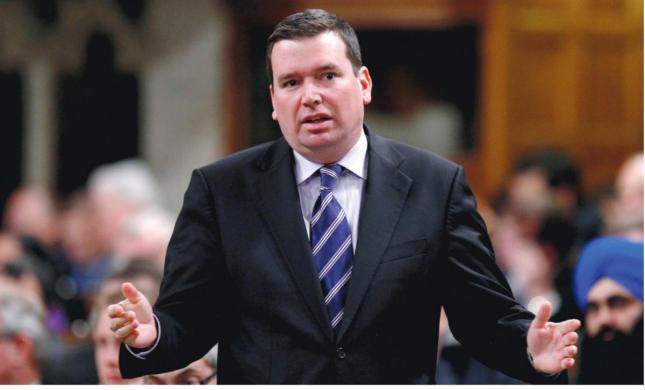 It's the end of 2012 and there's still no Digital Strategy from the federal government. Various ministers have at various times promised that such a plan would be forthcoming, with the latest being current Industry Minister Christian Paradis. As late as September, he was promising to deliver by the end of the year. Why is this important? Well, for one thing, Canada and Russia are the only G8 countries without one. But far more important than international bragging rights is the fact that every country needs a roadmap for future economic development. With the internet enabling a truly global market for companies and entrepreneurs everywhere, it's vital for every government to outline what tools and help it can provide for those looking to take advantage. I'll have more to say on this topic next week.
2. Foreign Ownership, Finally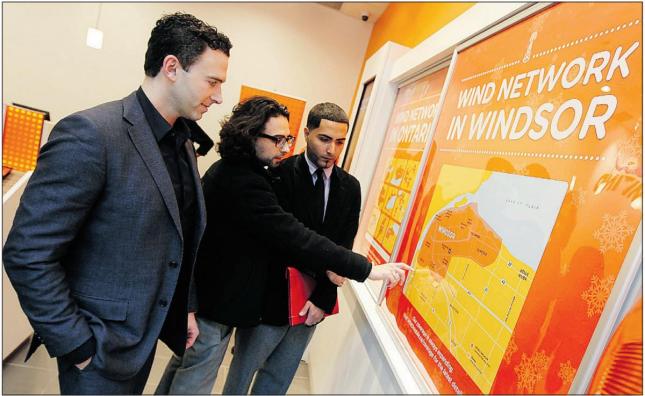 The federal government did, to its credit, address another long-standing problem by easing the restrictions on foreign ownership in telecommunications in 2012. Of course, it did so through the path of least resistance, allowing foreigners to own and control companies that account for 10 per cent of the national telecom market, or less. The practical result of this is that smaller existing companies - think Wind Mobile or Mobilicity - can now be freely owned by foreigners, while entrepreneurially minded international firms can come in and set up shop from scratch, if they want to. However, by taking so long to change these rules, setting the threshold at 10 per cent and not touching similar onerous restrictions on broadcasters, the government might almost not have bothered. The preceding Liberal government was also in favour of lifting telecom restrictions more than six years ago, but since then, big companies such as Bell, Rogers and Shaw grew bigger by swallowing up broadcasters. These media conglomerates are now protected from foreign takeover by the broadcasting restrictions and they're also so big that they'll scare off all but the ballsiest/craziest of international competitors. A conspiracy theorist might almost think the government's foot-dragging on this issue was done on purpose…
1. The Copyright Battle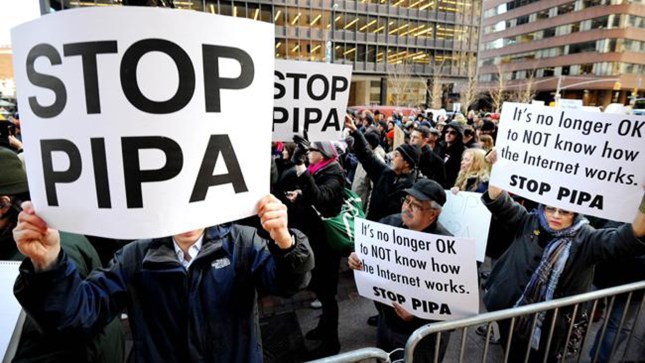 If there was one technological story that resonated with the general public, both in Canada and internationally, it was the great copyright battle. The year started off with a bang with the defeat of the Stop Online Piracy Act and Protect IP Act in the United States, where the bills were pulled after massive protests. That was followed with the similar trouncing in the summer of the Anti-Counterfeiting Trade Agreement in Europe. Both documents were being pushed by entertainment and technology companies that wanted new legal powers and locks on their products. In both cases, the public spoke up and said no, actually, they don't want such things. Here in Canada, it was a different story. Despite similar protests and thousands of individuals saying the same thing in submissions, letters and hearings, the government went ahead and passed new copyright rules that would indeed make it illegal to break a digital lock. The new rules, which took effect in November, also cleared the way for file-sharing lawsuits. No one has been sued for breaking a digital lock yet (safe bet: someone will be in 2013), but Hollywood wasted no time in going after downloaders, despite the government's previous assurances that wouldn't happen. There's no doubt about it - the battle over ownership of goods and even ideas is the defining technological issue of our time. It's a clash that really gained momentum in 2012.