Top posts of 2010: less porn, more filling
It's that time of year again: the top 10 posts of the year. I loves me my Google Analytics, as I can go back and see exactly which posts were viewed by how many people, where they were when they looked at them, and even which web browser they used. Indeed, I'm still trying to figure out how to get Analytics to work on my new WordPress site, WordsByNowak.com, which is the only reason that SexBombsBurgers.com over  on Blogger is still active.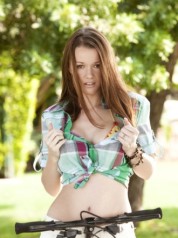 In any event, here are the ten most viewed post of the past year, with some thoughts following.
10. Milking the golden cow that is porn
I obviously had a lot of posts about porn over the past year, so the fact that this one made the top 10 is somewhat surprising. It was about advertising firm M&C Saatchi winning the account for ICM Registry, the company that will run the .XXX domain name.
9. The challenges of finding ethical porn
Oh look, another porn post. Shocker! This one came out of a Globe and Mail article for which I was interviewed, and the headline is pretty self-explanatory.
8. Adult industry watching YouTube closely
7. Pirating Sex, Bombs and Burgers
The first non-porn post in the top ten. My book hit BitTorrent sites in June (or at least that's when I became aware that it had) and overall, I don't really mind.