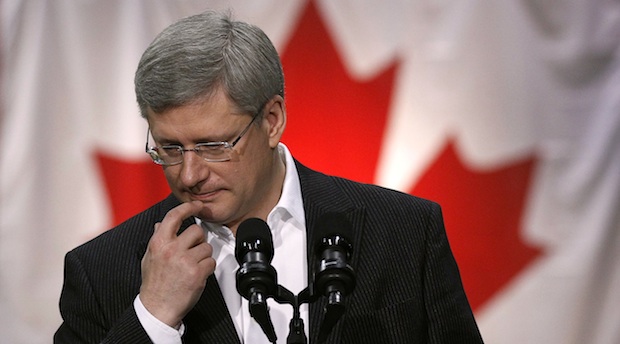 There's stubborn, and then there's Canada's federal government.
The steadfast refusal by Prime Minister Stephen Harper and his Justice Minister Peter MacKay to listen to reason when it comes to Bill C-13, their proposed cyber-bullying privacy legislation, is really quite astounding. They're like the figurative donkeys that refuse to budge, which might be funny if the rights of the entire country weren't at stake.
C-13, properly known as the "Protecting Canadians from Online Crime Act," has been roundly criticized since its introduction last year for being too broad. While few pundits have disagreed with its supposed intent - the outlawing of cyber-bullying - the proposed legislation also covers all manner of unrelated activities, from stealing cable signals to wire taps.
The most contentious part of the bill is that it would give immunity to telecom service providers when they hand over subscriber information to security agencies and polices forces. With customers having no legal recourse against those companies in such situations, the already voluminous extent to which they are sharing this information will certainly increase dramatically. Read the rest of this entry »