Wow, what an interesting week in internet land, especially for Canadians. The buzz all week has been usage-based billing, or metered internet usage. On Tuesday, the regulator handed down its final decision on the issue, which will ultimately make it very difficult if not impossible for any ISP to offer unlimited internet usage.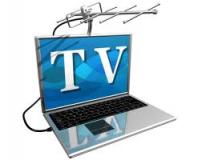 People are pissed. As of this writing (Thursday afternoon), more than 70,000 had signed the Stop The Meter online petition. One fellow, Jean-Francois Mezei - who runs a small computer consultancy in Quebec called Vaxination Informatique - has taken it upon himself to file an appeal with the federal government to have the whole thing struck down. It's a good read; some of it is very technical, but otherwise he covers the innate problems with the whole situation.
At the centre of this storm, believe it or not, is movie and TV show streaming service Netflix. The company announced its latest financial results on Wednesday and, in a refreshing moment of candour (for an executive), CEO Reed Hastings laid out what's going on with the company's recent expansion into Canada, land of the capped internet. He said our restrictive usage caps are a "potentially a significant negative for Netflix," and he criticized the high rates big ISPs are charging when users go over their limits.  "Hopefully we can work with the different consumer groups and providers and get a better costing structure… more in the one-penny range or (plans) bundled in with a much higher cap."
Netflix followed up Hastings' comments yesterday by releasing some illuminating charts. The graphs show how well Netflix performs on different ISP connections, both in the U.S. and Canada. The charts show Netflix performing better in general in Canada than in the U.S., which prompted some people to suggest our networks are better.
Whoa, wait a second there Nelly. That's a mighty big conclusion to be jumping to. There are a couple of things to keep in mind before we can make that leap in logic (not that it's necessarily not true).
The biggest issue is Netflix's performance-versus-usage threshold. There is a very strong logical argument for why U.S. ISPs don't want Netflix to perform well - perhaps more so than their Canadian counterparts. The typical American internet user has hundreds of gigabytes of monthly usage, if not unlimited, to play with. So if ISPs can't discourage internet users from watching Netflix that way, well why not try and make the experience negative in some other way? I'm not saying U.S. ISPs are interfering with or degrading Netflix quality, but it would be foolish of them to go out of their way and devote special resources to making it an optimal experience.
In Canada, it's a very different story. In many ways, ISPs perversely want internet users to have a great experience on Netflix so that they use it more. That gets them up over that monthly usage cap, which results in more revenue. Why not optimize the experience? It makes all sorts of sense. As long as Netflix is still a virtual remainder bin of content devoid of any good new releases or television shows, for the big ISPs it's a case of, "What me worry?"
Let's not forget, also, that we have net neutrality rules in Canada whereas the U.S. is still trying to get them sorted. The Netflix charts are a great thing for Canadian ISPs to point at and say, "Look how well we're provisioning a potential competitor! How dare you suggest we're anti-competitive!?!"
It's really amazing how online video is unfolding in Canada. When illegal torrent file-sharing emerged as the big threat to our TV providers a few years ago, they moved en masse to slow it down and cripple it with internet management measures that are still in effect. Now, as the legal options are emerging, they're moving to slow them down and cripple them with different measures: usage limits.
One way or another, they're successfully stemming the tide with the blessing of our regulator and the silent complicity of our government. Is it any wonder Blockbuster Video is still doing okay in Canada despite going bust in the United States? Hey Industry Minister Tony Clement: nice "digital economy" you've got going there.