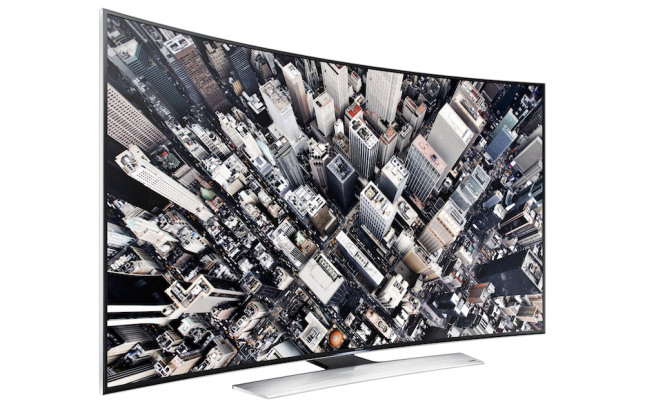 Flat-panel televisions? Those are so 2012. At least that's the impression some major manufacturers are giving off as a raft of new curved screens make their way into electronics stores.
Sony, LG and Samsung are all now pushing TVs with slightly curved screens that supposedly provide a better picture and are more immersive, similar to their larger movie theatre cousins.
Skepticism that this is just another marketing gimmick is high, though, with the jury out on whether curves actually do anything to improve the television-watching experience.
Samsung was showing off its curved TV lineup at an event in Toronto this week, so I talked to Jeff Ingram, training manager for the company, about some of those doubts. Here's that conversation:
What's the value proposition on the curved TV?
What consumers are getting with curved is palpable. Back in the days when you bought 1080p, you needed a Blu-ray disc, broadcasting was limited. At least with curve, when you're lifting the TV out of the box there's something there. There's an excitement and a sense of luxury from something that's very unique. Design is a big part of it. It's an investment that you want to show your friends, relatives and neighbours. Read the rest of this entry »