When Sony showed off its futuristic-looking 3D visor at the Consumer Electronics Show in January, few people thought the company would actually go through with it. Many wrote it off as one of those concept devices that technology companies bring to CES just to get media attention.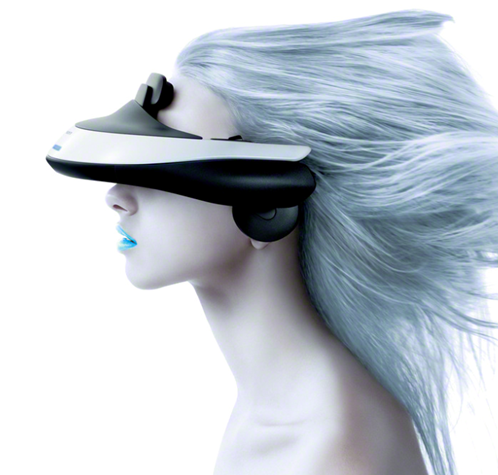 Well, nope. Sony has indeed put the visor into production and is currently taking pre-orders. The device officially hits stores in Canada on Nov. 25, although at $800, it's not much cheaper than a full 3D television.
This is one of those oddities I simply had to try for myself and the folks at Sony were nice enough to lend me one for a week. Firstly, it's obviously not for everyone. At its price tag, it's clearly aimed at gadget lovers who get all the latest and greatest stuff, regardless of cost. Sony says the visors is in high demand through pre-orders so far - I'm willing to bet the vast majority of buyers (or the ultimate recipients of said purchase) are probably males between 25 and 40.
The visor is aimed at dudes who live in small condos and who don't want to disturb their neighbours by playing Call of Duty at wall-shaking volume at 3 in the morning. Similarly, it's also for dudes who don't want to infuriate their spouse by doing the same. Trust me, I know.
It comes with a small set-top box that plugs into a PlayStation 3 or other Blu-Ray player. The box acts as an intermediary - the visor plugs into it and you have the option of running another HDMI cable from it to the TV. If you do so, the visor wearer and TV viewer can both see the same thing at the same time. I'm not quite sure why'd you ever want to do this, but it's an option that's there anyway. Read the rest of this entry »